The best fish smoker in Canada
Founded in 1991, Fumoir Grizzly is Canada's leading processor of sustainably sourced fish products. Our supply of top-quality raw materials and our cold-smoking technique allow us to offer tender, moist fish that you won't want to do without!
All our products are prepared in our state-of-the-art plant in Québec. With over 19,000 square feet, our plant is one of the few in North America to have its own automatic slicer delivering remarkable precision.
With over 30 years of passion and innovation, Fumoir Grizzly is an expert in the preparation of smoked fish and ready-to-eat meals. Get your hands on Grizzly smoked salmon, smoked trout, tartare and ready-to-eat fish for a real feast!
Guaranteed quality
Our factory applies HACCP standards to limit the risk of contamination linked to the consumption of seafood products. We also hold the ASC Food certification, the MSC Sustainable Fishing label, the Ocean Wise Sustainable Seafood eco-certification and the SQF level 2 (7th edition) accreditation, recognized by the global food safety body GFS.
Low sodium levels
True to the ancestral recipe of our dedicated artisans, we use quality ingredients and a cold smoking technique to offer you unique and healthy products with very low sodium levels for its category.
Eco-friendly products
All our products come from sustainable fisheries, as evidenced by accreditations from Sustainable Fisheries (MSC), CSA Food for Responsible Aquaculture, Alaska Seafood for our wild salmon, BAP for our farmed salmon and Ocean Wise for our wild fish.
With a skill stemming from thousands of years of know-how, the great grizzly bear, king of the northern landscapes, is unrivalled in salmon fishing! Lurking in white-water rapids, it recognizes the silvery sheen of its prey and the exceptional freshness and flavour of wild salmon. Inspired by this iconic animal, we named our fish smoker Fumoir Grizzly.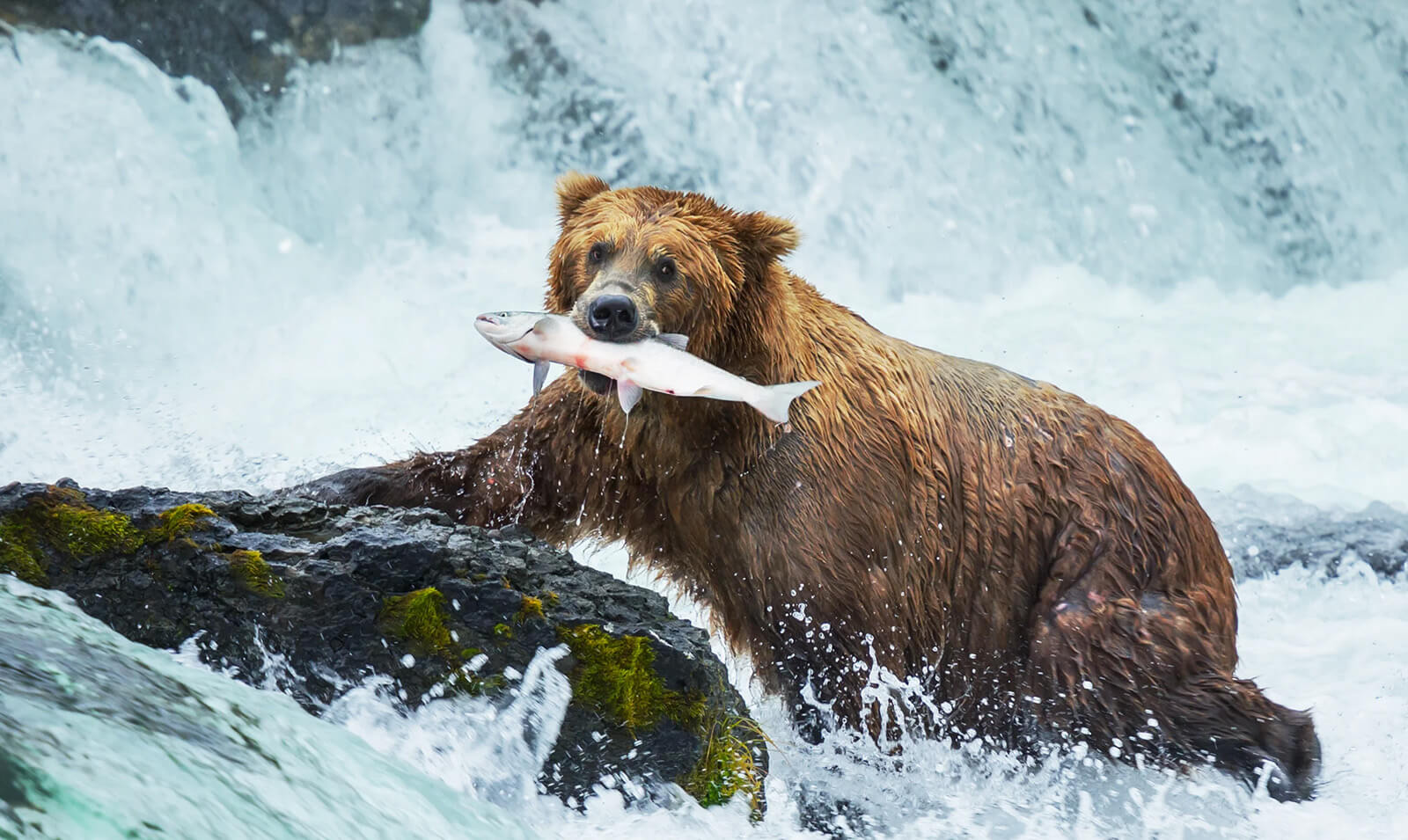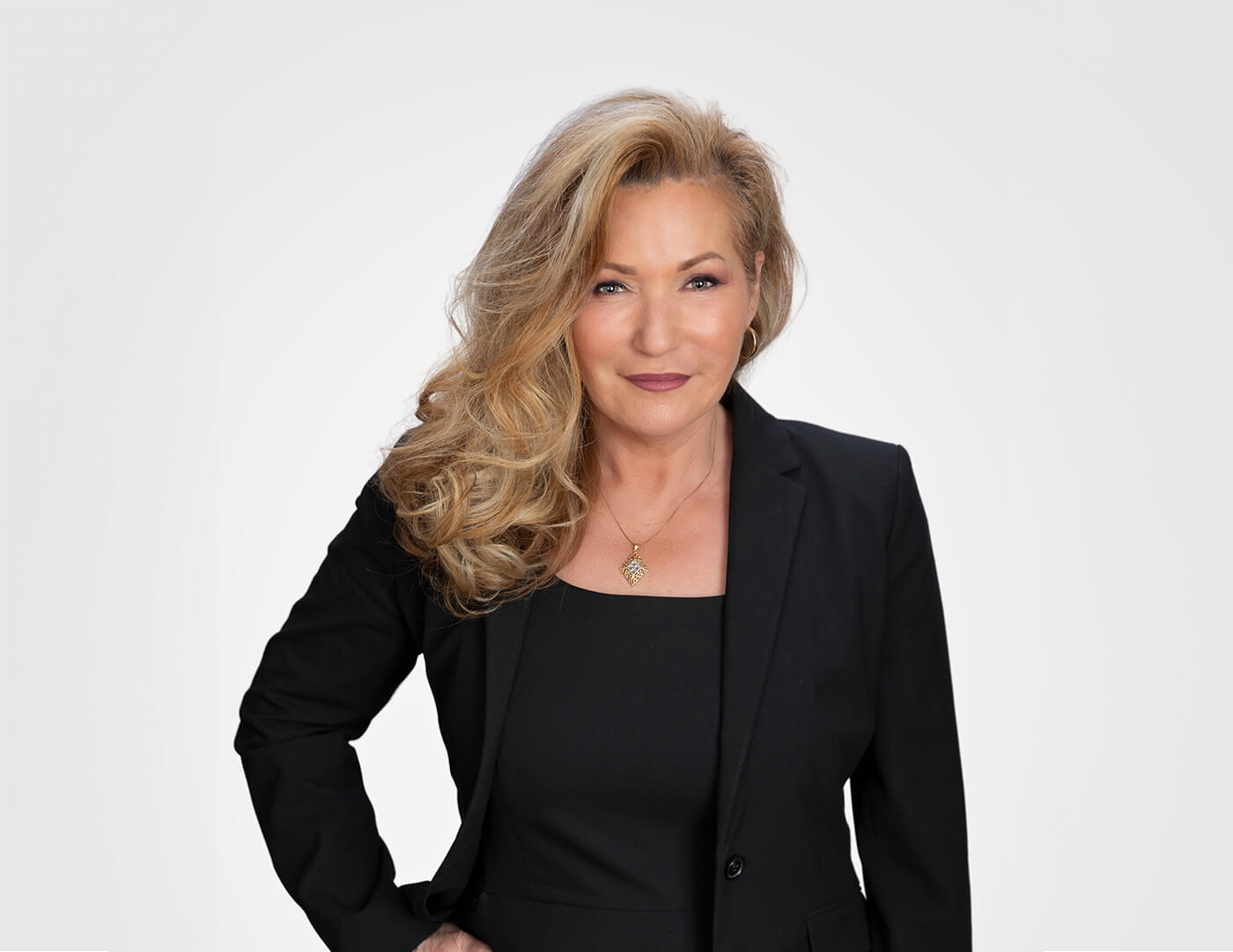 Laura Boivin
An entrepreneur at heart, Laura founded her own law firm, which she ran for twenty years. She specialized in mediation, negotiation, business transfers and corporate reorganization, advising numerous business leaders.
Following her passions, Laura acquired Fumoir Grizzly in 2010 and went on to study business management at Université Laval. Never one to shy away from a challenge, she has always been involved in various committees aimed at improving the status of women entrepreneurs, including working with Inno-centre and Québec International.
Her commitment continues through a number of committees and boards of directors, including the CTAQ, the Agri-Food Export Group, the Consortium de recherche et innovations en bioprocédés industriels au Québec (CRIBIQ), Québec International and Investissement Québec's regional development committee.
It's no surprise that she has been honoured with the Coup de foudre affaires award from the Association Femmes Entrepreneures du Québec (2016), a nomination as an influential graduate of Université Laval (2017), the Hermès de carrière award from Université Laval's Faculty of Business Administration for her exceptional career, social commitment, leadership and achievements in the field of management (2022), and the Femmes d'affaires du Québec award in the Entrepreneure d'impact – grande entreprise category (2022)!
As the proud head of Fumoir Grizzly and its Aliotech division, Laura demonstrates leadership, curiosity and a people-driven approach to both her team and her business partners. Her desire to offer quality, ethical and authentic products is echoed by a growing clientele looking for the best smoked fish products on the market.
Grizzly: Know-how steeped in tradition and innovation
Grizzly has brought together family, tradition, and passion for over 30 years. This heritage, handed down through the generations, is the foundation of our success.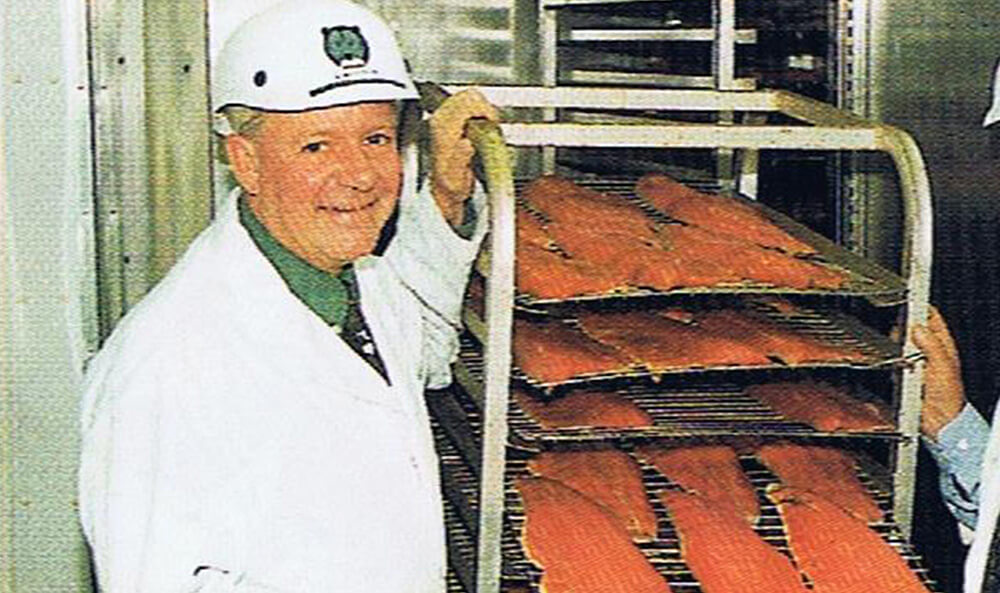 1991
Fumoir Grizzly was founded by Pierre Fontaine, an outdoor enthusiast who isolates himself in the forest to develop the perfect smoked salmon recipe.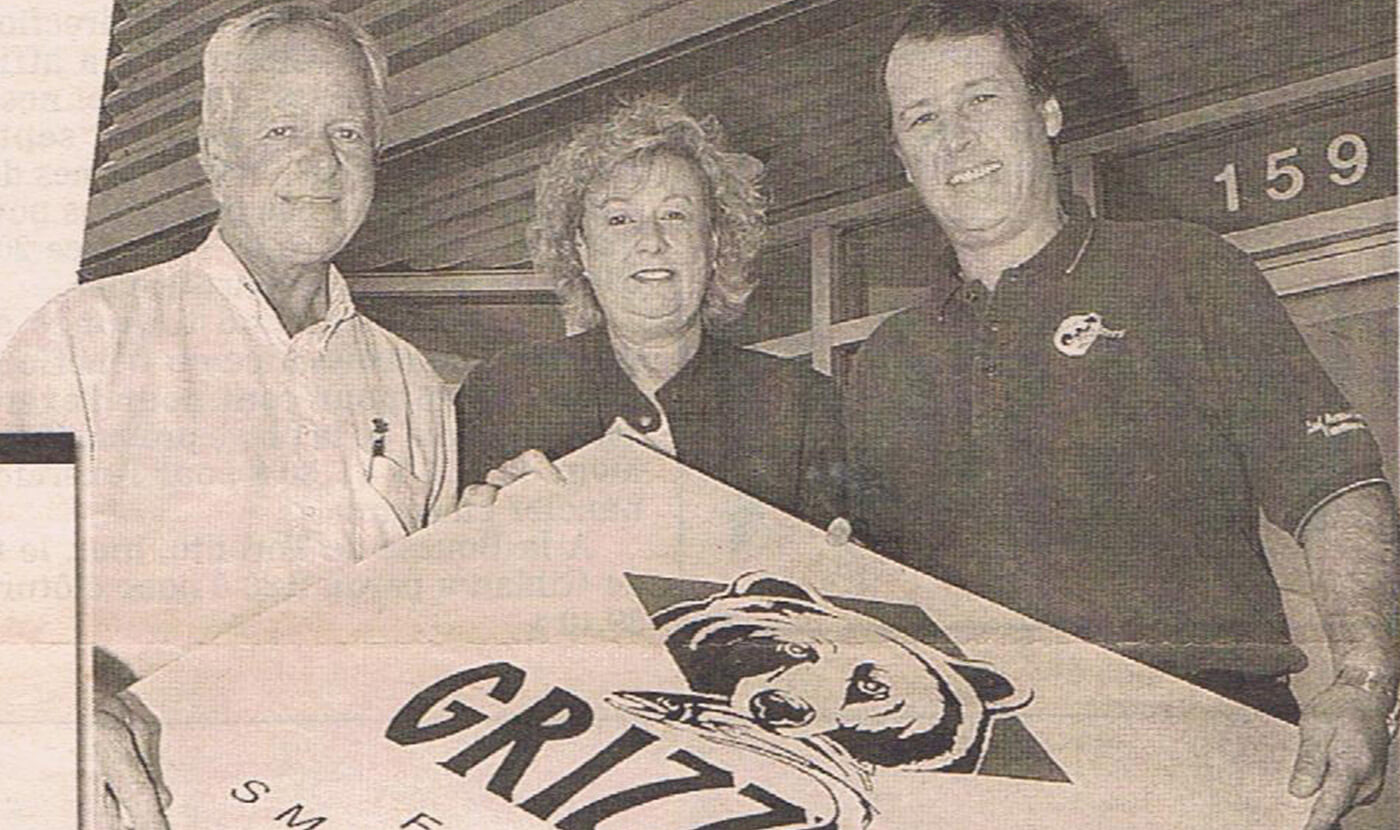 1992-2002
Fumoir Grizzly's reputation grew as its products appeared on the shelves of major retail chains and began to be distributed to top chefs in the restaurant world.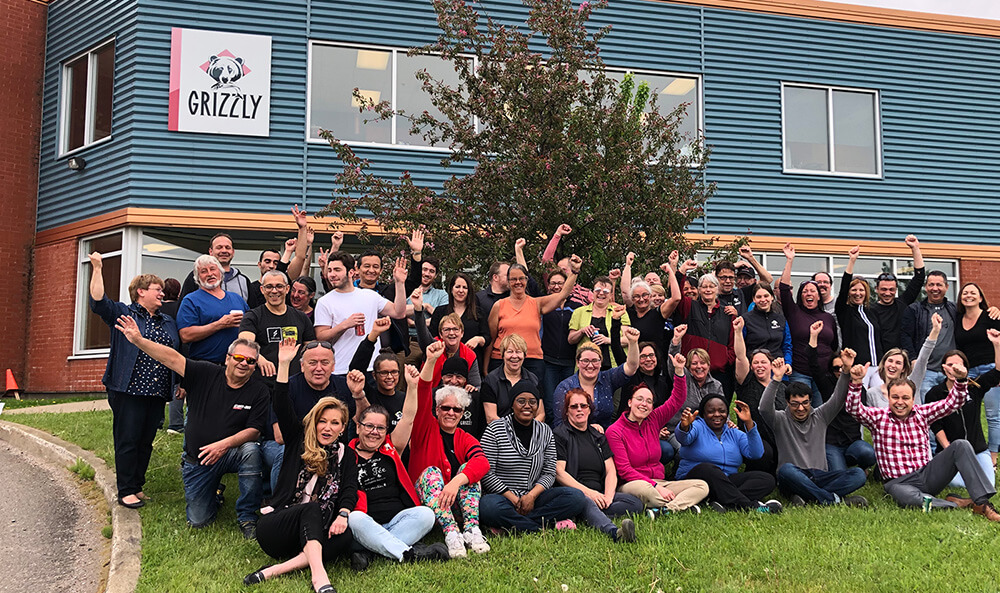 2003
Inauguration of the brand-new, ultra-modern 16,500-square-foot plant in the Saint-Augustin-de-Desmaures industrial park near Québec City.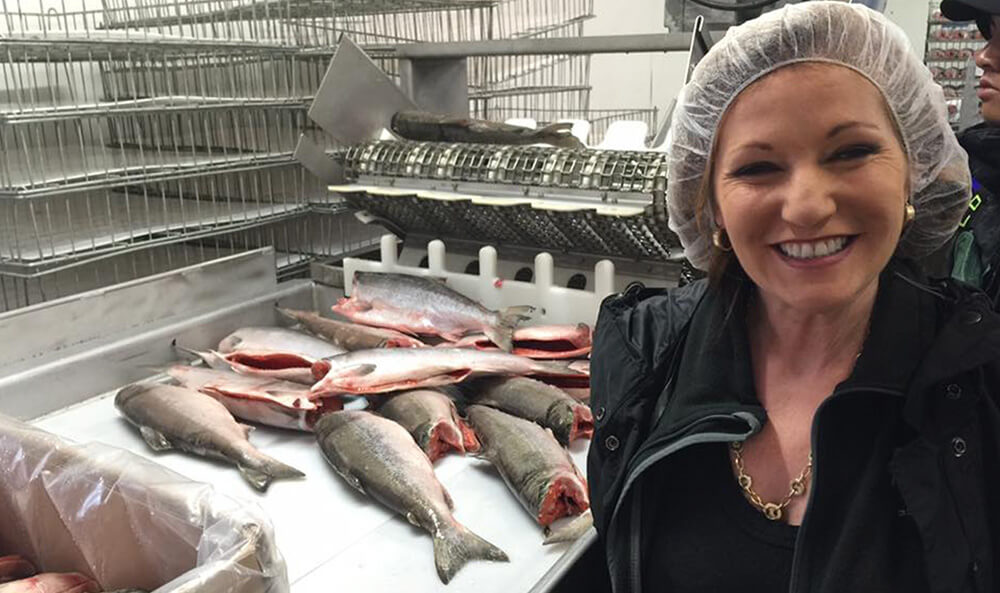 2006-2007
Integration of a state-of-the-art computerized production line, the only one of its kind in North America, and acquisition of a custom-designed automated slicer for greater cutting precision.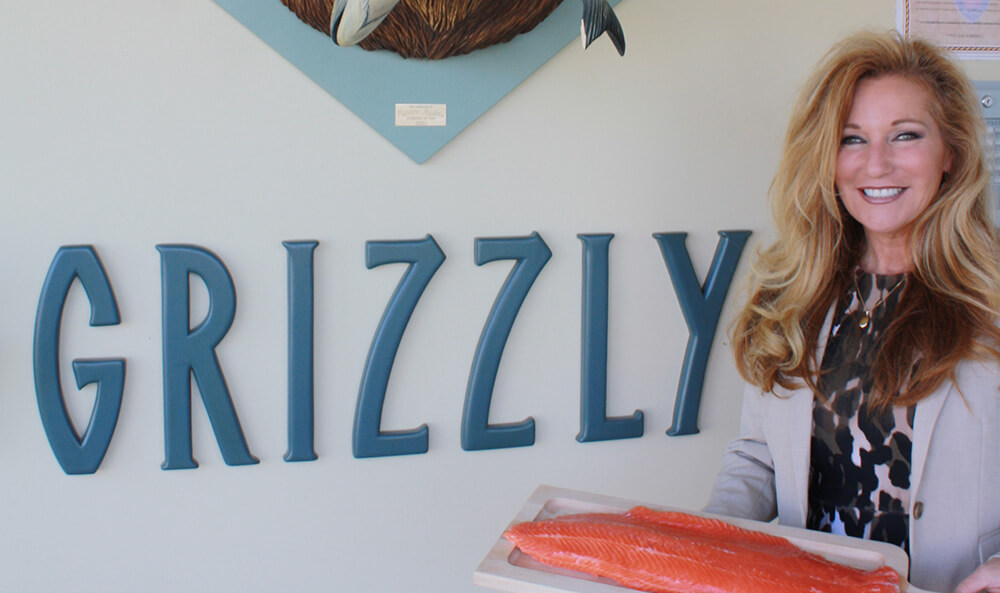 2010
Arrival of the new owner, Laura Boivin, who breathes new life into Fumoir Grizzly to continue its impressive growth.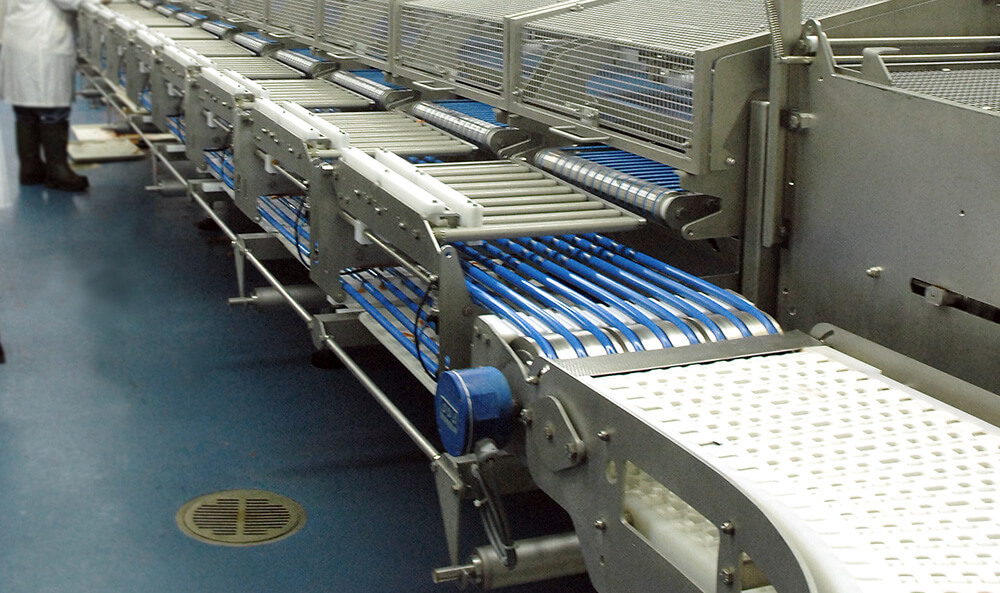 2013
Start of research and development, innovation and collaboration with research institutes to create new products. Investment in a second production line and purchase of high-performance equipment to double production capacity.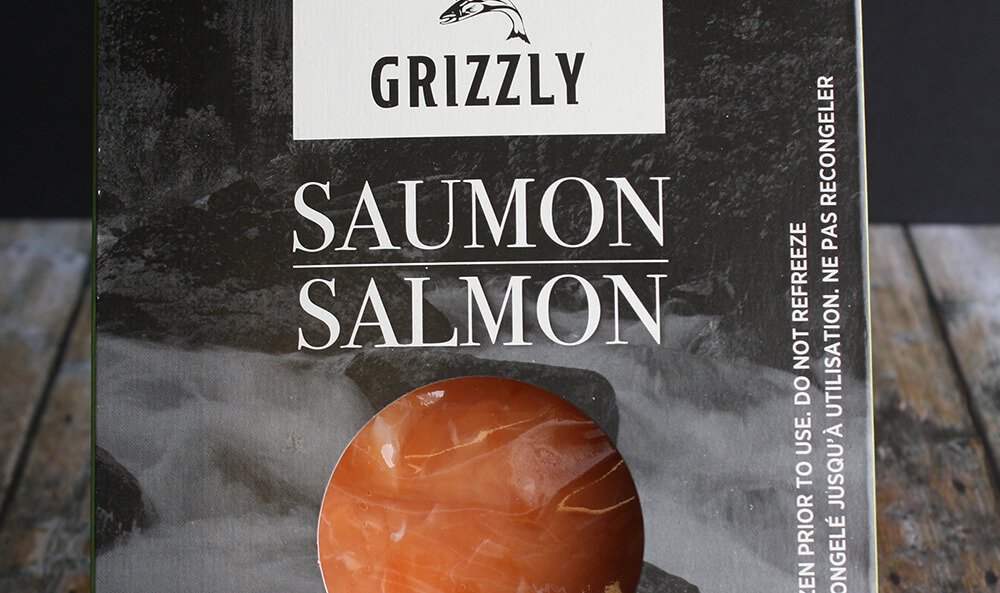 2015
The famous Grizzly tartares enter the retail and foodservice markets—an unprecedented innovation!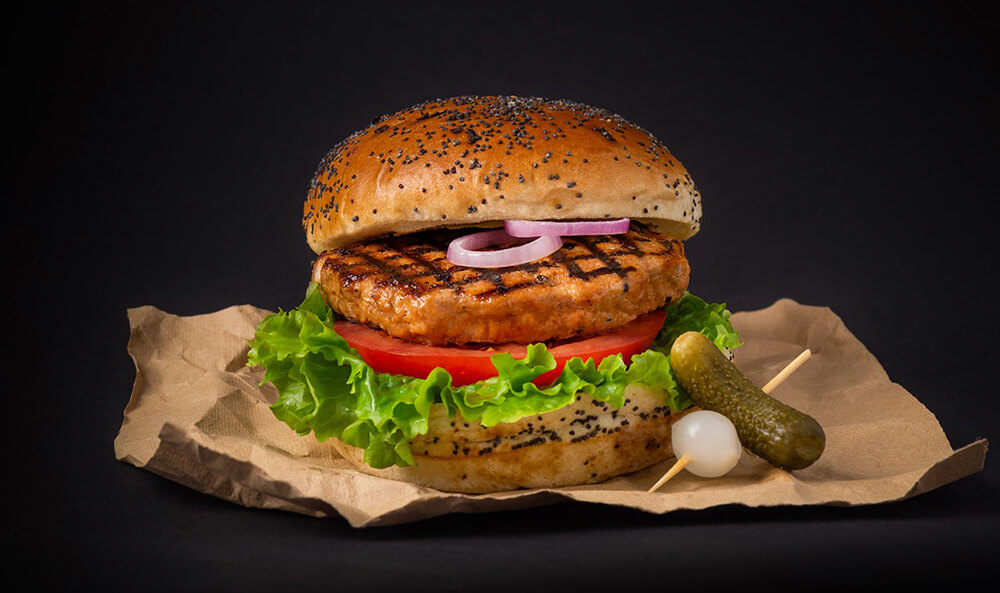 2015-2019
Innovation and development of Grizzly fish burgers for catering and retail. Launch of our Gourmet Wild Sockeye Burger, a delicious alternative to traditional burgers.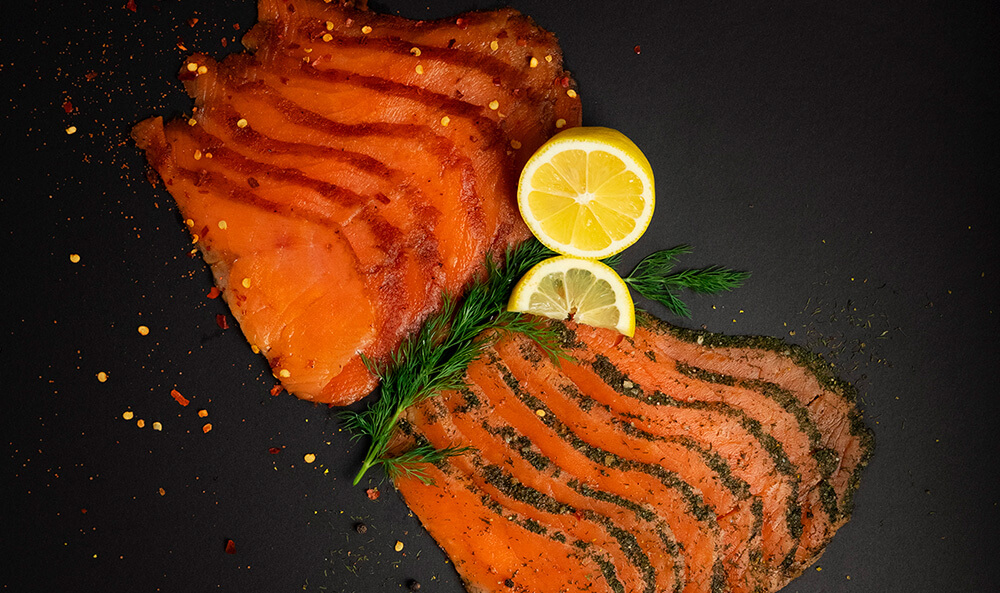 2019
Launch of our 4 flavored smoked salmon: Lemon & Dill, Gravlax, BBQ Tennessee and Gin.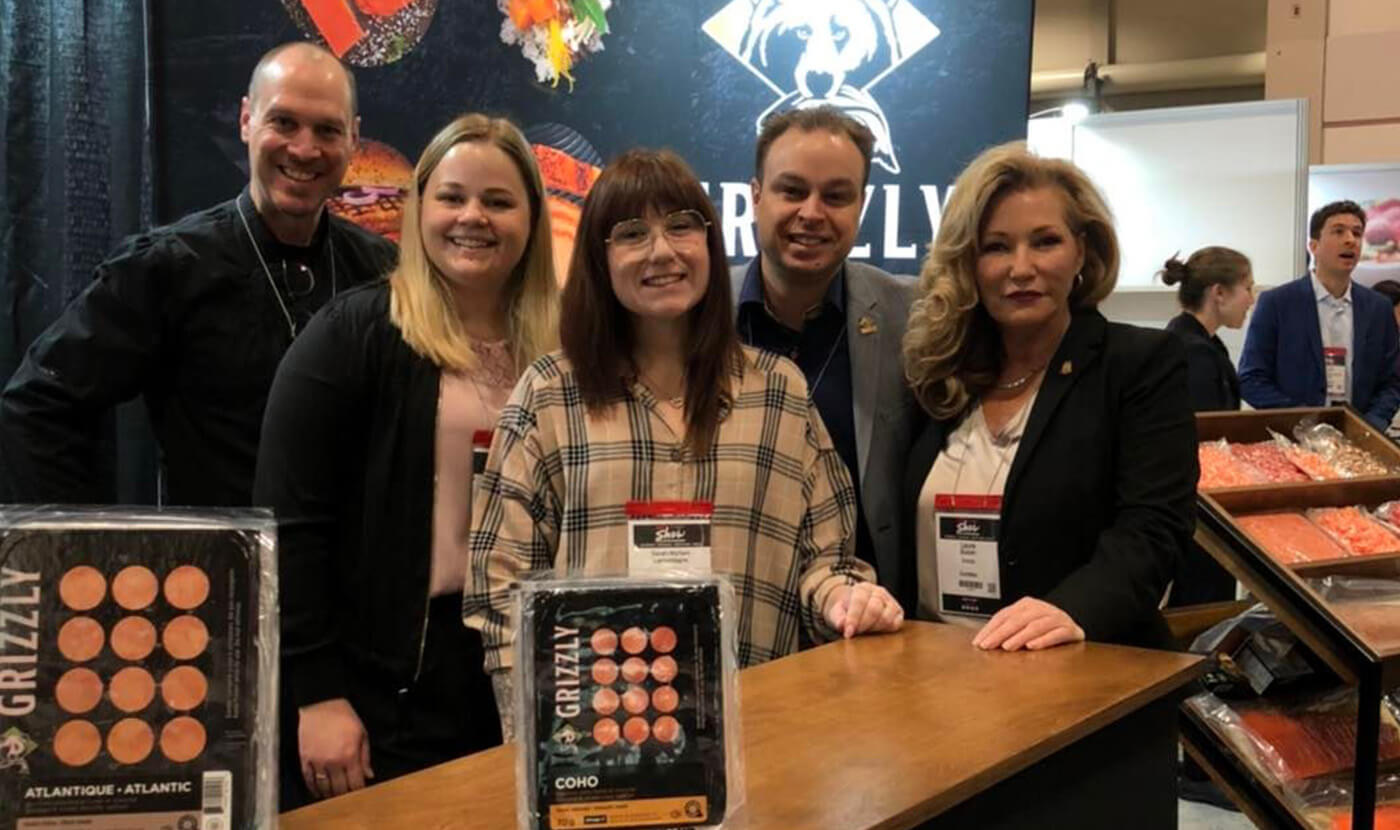 2021
We celebrated 30 years of Fumoir Grizzly, a proud local company offering a number of new products, all designed to provide authentic, high-quality products with time-honoured expertise.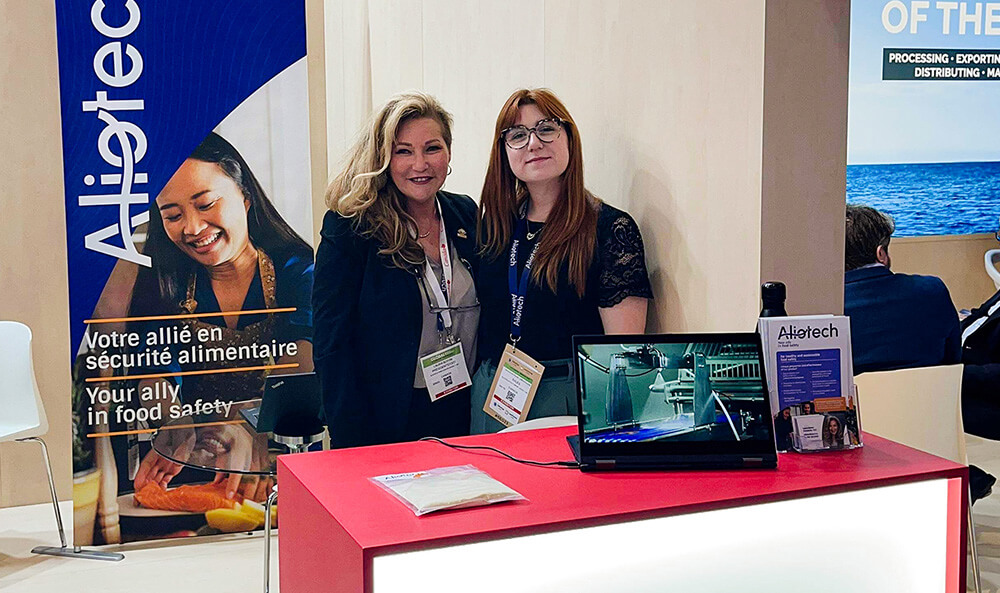 2022
Creation of Aliotech by Fumoir Grizzly, a division entirely dedicated to developing bioingredients solutions for the food processing industry.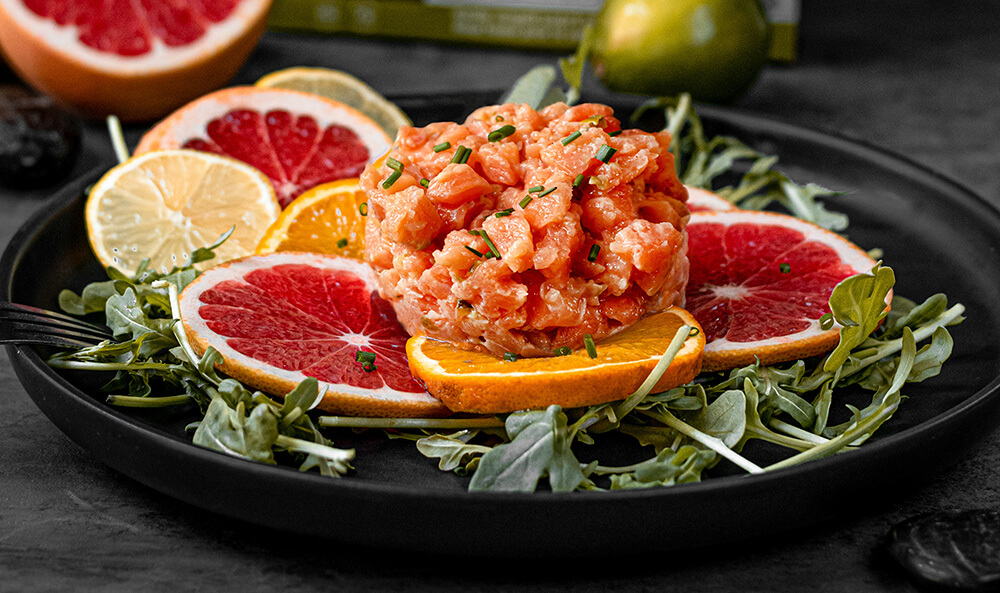 2023
Unveiling of Fumoir Grizzly's new website, which highlights the company's values and its exceptional range of products from one of Canada's largest fish smokehouses.
Awards and distinctions

2015
Winner of the CTAQ"s Innovation alimentaire award for the two-salmon tartare

2016
Finalist at SIAL Innovation for our two salmon tartares (one of the first in Canada)

2017
Winner of the Partenariat technologique award at the Gala des Prix Innovation organized by the l'Association pour le développement de la recherche et de l'innovation du Québec (ADRIQ)

2017
Winner of the CTAQ's Prix technologique for our BAC M-35 project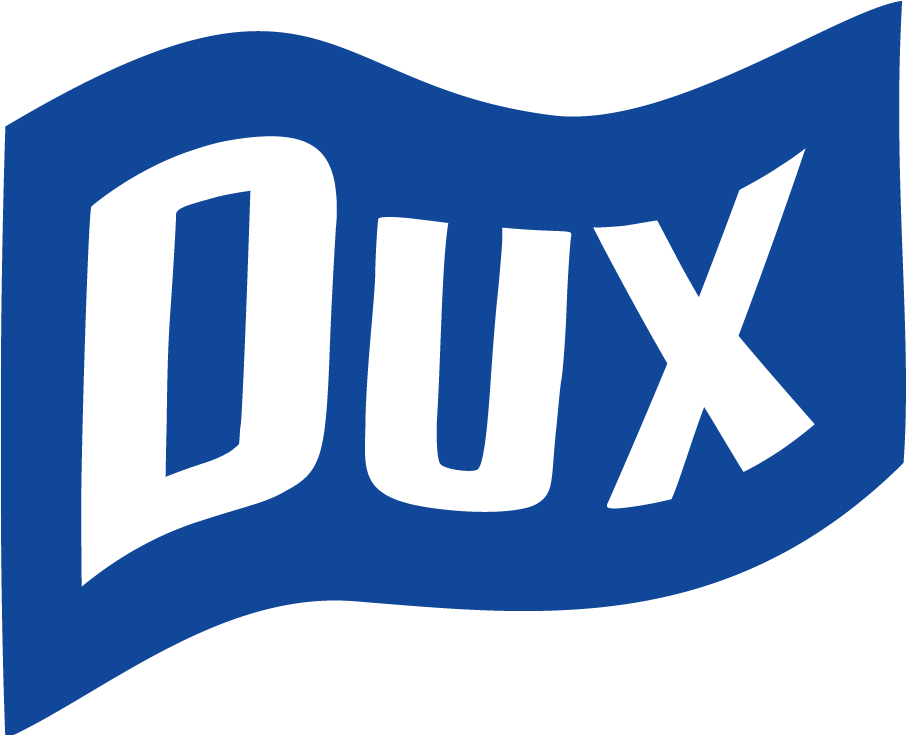 2018
Winner of the Grand Prix DUX award in the Productivity and Technology category

2018
Finalist at SIAL Innovation for the BAC M-35

2020
Winner of the CTAQ award for shredded salmon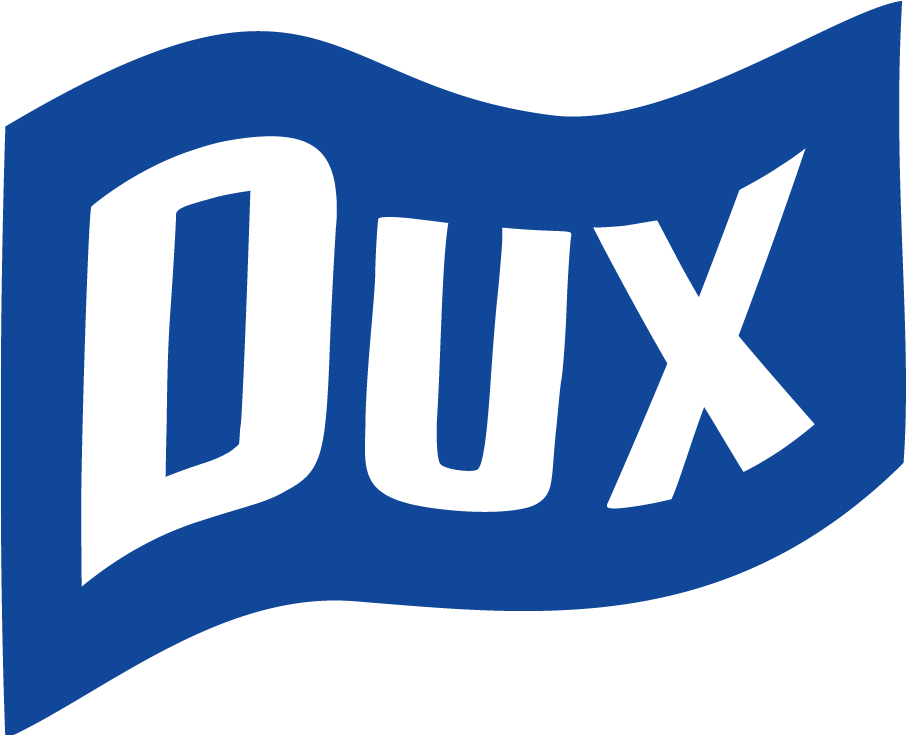 2023
Winner of the DUX Award for the Aliotech initiative by Fumoir Grizzly